Many, many thanks to everyone who helped to make Teacher Appreciation Week a wonderful success. Your dedication to FMS is very much appreciated.
A special thank you to Celena Almeida, Brenda Iozzi, and Lori Raymond, and all the wonderful volunteers who helped them organize, plan and host breakfast and May the Fourth be With You Pizza Lunch. And, a warm thank-you to the marvelous volunteers who helped me before, during and after Wednesday's pot-luck luncheon, your help was very appreciated!
We are thankful for all the families who donated valuable supplies and their time during Teacher Appreciation Week - from delicious desserts, bottled water, and coffee to pizza, salads, set-up and clean-up help! These events only work with your continued support and generosity!
The thank-you's continue - to those volunteers who helped organize food donations from the community for the meals - it was wonderful and delicious!
Many thanks to Roseann Tammaro for helping me gather amazing community gift donations for the very popular raffle baskets for FMS staff... and for making the beautiful wreaths that decorated the school - your help is fantastic!

And, to the fabulous volunteers who helped me wrap the daily teacher treats (lotto tickets, m&m's and Swedish Fish!) and organized and wrapped the 5 raffle baskets in the most amazing way, your help was very much appreciated!
None of this was possible without your time, help and support!
Lastly, here are all of the generous local businesses who donated items for either the raffle baskets or the meals we had during this special, successful week! Thank you for your continued support!
Yorker Shoes
Amy's Apples
Panera Bread
Entenmann's/Freihofer's Bakery
Starbucks
Stop and Shop
The Crepe Corner
The Mosquito Authority
Target
Bath and Body Works
Yankee Candle
Kountry Kitchen
Chipotle
An Unlikely Story
Devine Hair Design
Chick-fil-A
Pampered Chef - Roseann Tammaro
Herbalife - Deirdra Nicholas
BJ's
Dunkin Donuts
Salisbury Farms Apiary
Paw Sox
Wright's Chicken Farm
Harmony Lodge
Loreen's It's All Hair
Party Lite - Michelle Allen
Subway
Dave's Marketplace
Staples
Christine's Cottage Florist
DePetrillo's
Ocean State Charity Events, Ed Egan
We are very grateful for everyone who helped support Teacher Appreciation week - with their time, help and special efforts. This event was a success because of your help, kindness and dedication.
Volunteer Opportunities:
We are currently in need of volunteers for the following positions:
-
Yearbook
Calling all photographers and photo book editors: Yearbook creation begins on the first day of school and continues through April. Photos of events are a huge help. Contact:
Laura@fogartypto.com

- Fundraisers
Fundraisers are held a couple of times per year. Help Wanted with collecting orders and distribution. Contact:
Laura@fogartypto.com
- Breakfast with Santa
Our largest event requires many helpers. Many tasks available, both at home and for half hour shifts during the event. Contact:
Trish@fogartypto.com
PTO MEETINGS
will alternate between the 2nd Tuesday and Thursday of each Month
The last meeting of 2017/18 will be held on 6/8/18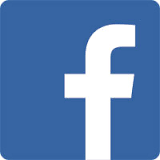 Important Dates
2017/2018
(subject to change)

SEPTEMBER
TBD - Parent Night/Open House @ 6:30
12 - PTO Meeting
13 - School Store
15 - Movie Under the Stars (PTO)
15 - Yankee Candle Fundraiser (PTO)
OCTOBER
11 - School Store
12 - PTO Meeting
20 - Halloween Bingo/Pumpkin Walk (PTO)
NOVEMBER
8 - School Store
14 - PTO Meeting
TBD - Giving Tree collections begin (PTO)
DECEMBER
2 - Breakfast with Santa (PTO)
13 - School Store
14 - PTO Meeting
JANUARY
9 - PTO Meeting
10 -School Store

FEBRUARY
8 - PTO Meeting
11 - Providence Bruins Game
14 - School Store
MARCH
3 - Boy's Event at Dave & Buster's
20 - PTO Meeting
14 - School Store
23 - Talent Show

APRIL
4 - School Store
7 - Girl's Spring Dance
9-13 - Reading Week
12 - Family Book Fair
12 - PTO Meeting

MAY
2 - Teacher Appreciation Luncheon (PTO)
8 - PTO Meeting
9 - School Store
16 - 5th grade Parent Night @ PMS
24 - Future Chieftain Night @ PMS

JUNE
8 - Final PTO Meeting
14 - Field Day
20 -Last Day