Breakfast with Santa
December 1, 2018
8:00-11:30AM

Join us for a morning of Christmas fun at Fogarty Memorial School! Enjoy a variety of breakfast items, craft making, a Fogarty chorus performance, story telling, shopping, amazing raffles, great prizes and a visit with the big man himself! Santa will be here all morning to visit with the children.
Make sure you bring your camera!
Please purchase your breakfast with Santa tickets no later than 10:00am on November 20th, in order to ensure breakfast is reserved for you.
Tickets will not be sold at the door!
Relatives and friends are Welcome. Packets were distributed to students via backpack mail.
Volunteer Opportunities:
We are currently in need of volunteers for the following positions:
-
Yearbook
Calling all photographers and photo book editors: Yearbook creation begins on the first day of school and continues through April. Photos of events are a huge help. Contact:
treasurer@fogartypto.com

- Fundraisers
Fundraisers are held a couple of times per year. Help Wanted with collecting orders and distribution. Contact:
treasurer@fogartypto.com
- Breakfast with Santa
Our largest event requires many helpers. Many tasks available, both at home and for half hour shifts during the event. Contact:
Trish@fogartypto.com

PTO MEETINGS will be the 2nd Thursday of each Month

The next meeting of 2018/19 will be held on 11/8/18 @ 6:30pm, in Fogarty Memorial Elementary School's Library.
Free babysitting is available.
Please Join us!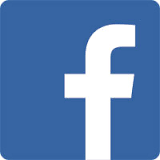 Important Dates
2018/2019
(subject to change)

SEPTEMBER
6 - Parent Night/Open House @ 6:30
11 - Fundraiser: RESTAURANT NIGHT At Chelo's in Greenville!
13 - PTO Meeting
17 - School Store

OCTOBER
11 - PTO Meeting
22 - School Store
28 - Trunk or Treat (PTO)

NOVEMBER
8 - PTO Meeting
14 - Fundraiser: RESTAURANT NIGHT!! Chili's Restaurant
19 - School Store

DECEMBER
1 - Breakfast with Santa (PTO)
13 - PTO Meeting
17 - School Store
JANUARY
10 - PTO Meeting
28 -School Store

FEBRUARY
7 - PTO Meeting (first Thursday of the month)
11 - School Store
MARCH
11 - School Store
14 - PTO Meeting
16 - Dave & Buster's Boy's Event

TBD - Talent Show
APRIL

1 - School Store
11 - PTO Meeting

27 - Girl's Spring Dance

TBD - Reading Week

MAY
9 - PTO Meeting
20 - School Store
TBD - Teacher Appreciation Luncheon (PT)
TBD - 5th grade Parent Night @ PMS
TBD - Future Chieftain Night @ PMS

JUNE
TBD - Final PTO Meeting
TBD - Field Day
10 -Last Day