Upcoming Event(s):
Fogarty's Teacher Appreciation Week May 6 - May 10! It is a wonderful opportunity to thank the faculty and staff for all they do for the students at Fogarty. This year, the PTO is hosting a breakfast on Tuesday, May 7, a pot-luck luncheon on Wednesday, May 8, and a lunch on May 10 for the staff. A Sign Up Genius has been posted on Fogarty PTO's Facebook page and sent via email as well, requesting volunteers and donations to help make these events very special and memorable for ALL our teachers and staff. Here is the link for the Sign Up Genius, https://www.signupgenius.com/go/4090a 45a9af28aaf85-teacher Thank-you for your donations and your help to make it a fantastic celebration!
Volunteer Opportunities:
We are currently in need of volunteers for the following positions:
-
Yearbook
Calling all photographers and photo book editors: Yearbook creation begins on the first day of school and continues through April. Photos of events are a huge help. Contact:
treasurer@fogartypto.com

- Fundraisers
Fundraisers are held a couple of times per year. Help Wanted with collecting orders and distribution. Contact:
treasurer@fogartypto.com
- Breakfast with Santa
Our largest event requires many helpers. Many tasks available, both at home and for half hour shifts during the event. Contact:
Trish@fogartypto.com

PTO MEETINGS will be the 2nd Thursday of each Month

The next meeting of 2018/19 will be held on 5/10/19 @ 6:30pm, in Fogarty Memorial Elementary School's Library.
Free babysitting is available.
Please Join us!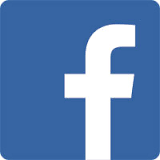 Important Dates
2018/2019
(subject to change)

SEPTEMBER
6 - Parent Night/Open House @ 6:30
11 - Fundraiser: RESTAURANT NIGHT At Chelo's in Greenville!
13 - PTO Meeting
17 - School Store

OCTOBER
11 - PTO Meeting
22 - School Store
28 - Trunk or Treat (PTO)

NOVEMBER
8 - PTO Meeting
14 - Fundraiser: RESTAURANT NIGHT!! Chili's Restaurant
19 - School Store

DECEMBER
1 - Breakfast with Santa (PTO)
13 - PTO Meeting
17 - School Store
JANUARY
9 - Fundraiser: RESTAURANT NIGHT! Five Guys
10 - PTO Meeting
16 - FMS PTO's Paint Night

FEBRUARY
7 - PTO Meeting (first Thursday of the month)
11 - School Store
MARCH
11 - School Store
14 - PTO Meeting
16 - Dave & Buster's Boy's Event

TBD - Talent Show
APRIL

1 - School Store
11 - PTO Meeting

TBD - Reading Week

MAY

7 -

Te
acher Appreciation Luncheon (PT)
9 - PTO Meeting
18 - Girls Spring Dance
20 - School Store
24 - 5th grade Play@ PMS
TBD - Future Chieftain Night @ PMS

JUNE
TBD - Final PTO Meeting
TBD - Field Day
12 - Last Day