Halloween Bingo!
Friday, October 20th 6:30pm-8:00pm
Costumes
Prizes
snacks
Raffles
Family Fun
Bring a carved Pumpkin
Bingo Sheet $2.00 Dauber$1.00
Cash or Check Only
Halloween Costumes are part of the fun ~ but please note: For the safety of all participants there will be NO swords, or toy weapons of any kind permitted at the event. Children must be accompanied by an adult at all times. School Rules apply when on school grounds. Thank you for your cooperation.
Friendly reminder for all PTO events.
For the enjoyment & safety of all FMS students & thier families, ALL school rules apply at PTO events. Parents are responsible for their children during PTO events. If children/parents are not following school rules, you may be asked to leave.
School rules are as follows per the parent handbook
GENERAL SCHOOL RULES
1. Follow directions the first time they are given
2. Keep hands,feet & objects to yourself
3. Speak well about yourself & others
4. Respect school property
CAFETERIA RULES
1. WALK, Do not run
2. Use Inside voice, Do not yell
3. Food and drinks should be consumed at the lunch tables.
4. Remain seated until you are instructed to leave (After school programs)
5. Place all trash in its proper place in the cafeteria
Volunteer Opportunities:
We are currently in need of volunteers for the following positions:
-
Yearbook
Calling all photographers and photo book editors: Yearbook creation begins on the first day of school and continues through April. Photos of events are a huge help. Contact:
Laura@fogartypto.com

- Fundraisers
Fundraisers are held a couple of times per year. Help Wanted with collecting orders and distribution. Contact:
Laura@fogartypto.com
- Breakfast with Santa
Our largest event requires many helpers. Many tasks available, both at home and for half hour shifts during the event. Contact:
Trish@fogartypto.com
PTO MEETINGS
will alternate between the 2nd Tuesday and Thursday of each Month
The next meeting of 2017/18 will be held on 11/14/17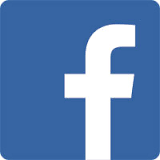 Important Dates
2017/2018
(subject to change)

SEPTEMBER
TBD - Parent Night/Open House @ 6:30
12 - PTO Meeting
13 - School Store
15 - Movie Under the Stars (PTO)
15 - Yankee Candle Fundraiser (PTO)
OCTOBER
11 - School Store
12 - PTO Meeting
20 - Halloween Bingo/Pumpkin Walk (PTO)
NOVEMBER
8 - School Store
14 - PTO Meeting
TBD - Giving Tree collections begin (PTO)
DECEMBER
2 - Breakfast with Santa (PTO)
13 - School Store
14 - PTO Meeting
JANUARY
9 - PTO Meeting
10 -School Store

FEBRUARY
8 - PTO Meeting
14 - School Store


MARCH
13 - PTO Meeting
14 - School Store
TBD - Boy's Event
TBD - Talent Show

APRIL
TBD - Girls' Spring Dance (PTO)
TBD - Reading Week
11 - School Store
12 - PTO Meeting

MAY
TBD - Teacher Appreciation Luncheon (PTO)
8 - PTO Meeting
9 - School Store

JUNE
TBD - Field Day
TBD - Final PTO Meeting
7 -Last Day